Getting to Know Native Orchids
In-Person Horticulture and Gardening Class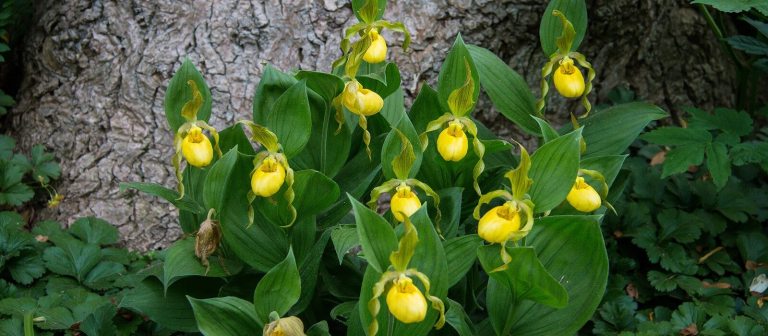 Dates & Price
Saturday, May 20, 2023
2:00–5:00 pm
---
Fee: $79
Fee for Innovators, Gardens Preferred, and Gardens Premium Members: $71
---
Fee includes all-day admission to the Gardens on the day of the class.
Registrations may be cancelled up to two weeks before the event, and your registration fee, less a $30 processing fee, will be refunded.
To notify us of your cancellation, email us or call 610-388-5454.
Registration closes Wednesday, May 10, 2023.
While most are familiar with the tropical and sub-tropical orchids that can be found in garden shops and conservatories around the world, you may not be aware that orchids are also found in temperate and colder climates, including right here in the mid-Atlantic!
Join orchid expert and longtime educator Barbara Schmidt in this special look at all things native orchids—from hardy orchids, native orchids at Longwood, and their ideal growing conditions, to Longwood's work in preserving these incredible species.  
Start your experience in our Terracotta Room before taking a walking tour of native orchids in bloom in our outdoor gardens. Then, return to Terracotta for a discussion on orchid care, and then finish with a tour of our Orchid House, complete with a look at the orchid propagation tools used at Longwood. Each participant will receive a hardy orchid to take home, along with instructions for its care and preservation. 
Location
In Longwood's Terra Cotta room and throughout the Gardens. 
This program will take place partially or entirely outdoors. Please dress for the weather and wear footwear suited for walking on uneven paths and through wet areas.
Instructor
Barbara Schmidt 
Innovators, Gardens Preferred, and Gardens Premium Members save on Continuing Education Courses
A 10% discount on classes will be applied automatically at the time of checkout.