Solving Plant Problems: Pest ID and Management
In-Person Horticulture and Gardening Class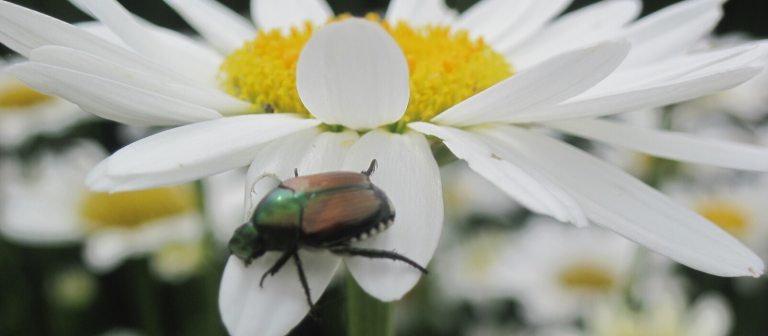 Dates & Price
Saturday, July 8, 2023
9:00 am–12:00 pm
---
Fee: $79
Fee for Innovators, Gardens Preferred, and Gardens Premium Members: $71
---
Fee includes all-day admission to the Gardens on the day of the class.
Registrations may be cancelled up to two weeks before the event, and your registration fee, less a $30 processing fee, will be refunded.
To notify us of your cancellation, email us or call 610-388-5454.
Register by Sunday, July 2, 2023
Have you ever been stumped and frustrated by the question: what's wrong with my plants?
During this class, learn the telltale signs of plant problems—and how to solve them—alongside Longwood's IPM Manager Beth Patuliano. Explore how to recognize pest damage, differentiate between harmful and beneficial insects, and use natural, biological, and chemical methods to take on pests in your own garden and get ahead of potential plant problems.
Location
The Terracotta Room in Longwood's Terrace Restaurant
Instructor
Beth Patuliano 
Innovators, Gardens Preferred, and Gardens Premium Members save on Continuing Education Courses
A 10% discount on classes will be applied automatically at the time of checkout.