It looks like this event has already occurred.
Today's Horticulture Symposium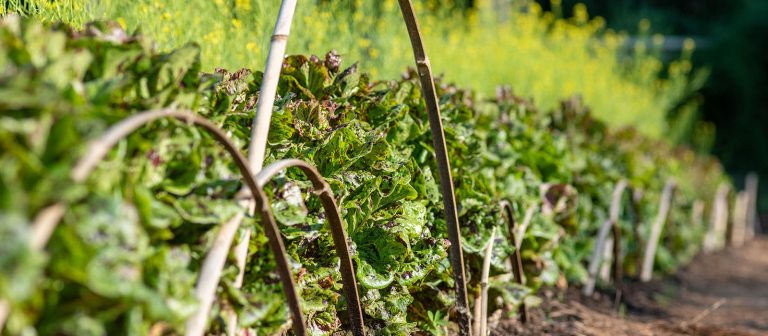 Date & Price
Friday, February 3, 2023
8:00 am–4:15 pm
Ballroom
---
Onsite Symposium Pricing
$149 Onsite Symposium
Includes Gardens Admission, access to the student plant sale, continental breakfast, break refreshments, and lunch.
Registration for Onsite Symposium is closed
---
Online Webcast
Fee: $54
Virtual attendees may access the symposium webcast, live or on demand, using your preferred platform, including mobile device. Recordings will be accessible for 60 days.
Registration for Online Webcast is closed
This daylong symposium is hosted by Longwood Gardens, Chanticleer Foundation, and the Professional Gardener Alumni Association, with additional support from Mt. Cuba Center, North Creek Nurseries, JR Peters, Inc., and The Scott Arboretum of Swarthmore College.
---
Schedule
8:00 am
Registration, Visitor Center
Continental breakfast provided in the Music Room. Registration closes at 8:45 am.
8:00 am
Plant Sale, Patio of Oranges
Featuring an eclectic offering of houseplants, perennials, woodies and more. Proceeds from the sale benefit educational travel of the Longwood Gardens Professional Horticulture Program. Plant sale closes at 4:45 pm.
8:50 am
Welcome
Tyler Bozzuto, Event Chair
9:00 am
Keeping Seeds: Food, Ancestry, and Cultural Recovery
Chris Bolden-Newsome and Owen Taylor
Cultural recovery is at the center of the seed keeping work at Truelove Seeds. In this presentation, Chris Bolden-Newsome and Owen Taylor will highlight how their work with African diasporic seeds restores a sense of wovenness for people who have been systematically disconnected from their homelands and foodways.
9:45 am
Out with Offensive Plant Names
Jaime Morin Frye
Most garden visitors connect to plants through common names rather than their more technical botanical nomenclature. Yet, many of these common names are used without thought of their origin or cultural impacts upon the people encountering them. Jaime Morin Frye will dive into the ways we use language to describe plants and examine how the words we use influence inclusion in horticultural spaces.
10:30 am
Morning Break
Refreshments provided in the Music Room.
11:00 am
My Coloring Book
Joe Henderson
It could be said that a garden creates itself with a guiding hand. Joe Henderson's 'Coloring Book' gardening philosophy is about making space for happy accidents, allowing your influences to be reflected in your designs, and thinking differently about color.
11:45am–1:00 pm
Lunch
Boxed lunches will be provided in the Music Room.
1:00 pm
Welcome Back and High School Scholarships Announcement
Alison Tisdel, PGAA President
1:05 pm
Professional Gardener Alumni Spotlight
Activating Exchange
Jason Duverney-Gaspar
New York City horticulturist and artist Jason Duverney-Gaspar will address engagement and using the tools of horticulture to build, foster and grow community by highlighting three of his ongoing projects: HorticultureNYC, The School of Experimental Horticulture, and Plantas de Justicia.
Pruning Mature Trees
Jordan Foreman
Jordan Foreman's work as an arborist has reinforced the importance of consulting a licensed and certified arborist especially when pruning mature trees. He will touch on proper pruning cuts, the appropriate timing and scheduling of sensitive tasks, and hazard mitigation.
Gardening in the Cayman Islands
Shannon Schmidt
The climate of Cayman is considered tropical marine and gardening on the islands widely coincides with seasonal changes. The heat is intense, and humidity plentiful. Shannon Schmidt will describe her experiences as a gardener in the western Caribbean.
2:00 pm
Afternoon Break
Refreshments provided in the Music Room.
2:30 pm
Safeguarding the Southeast's Rarest Plants: Perspectives from Conservation
Will Hembree
Conservation horticulture is an example of ex-situ plant conservation in the form of living collections used to maximize genetic diversity. The Southeastern Center for Conservation at the Atlanta Botanical Garden works with species of concern across the southeastern United States and the Caribbean, following best practices that include meticulous record keeping, running scientific experiments, administering novel protocols, and subscribing to shared adaptive management plan, all in the name of protecting earth's natural resources for current and future generations.
3:15 pm
Scanning the Horizon for the Future of Horticulture
David Bengston, PhD
Rapid social, technological, environmental, economic, and political change is the broad context for horticulture in the 21st century. The Forest Service's "horizon scanning" project searches for emerging signals of change that could shape the future. This presentation will explore signals of change relevant for horticulture, to better anticipate and prepare for a turbulent future.
4:00 pm
Closing Remarks
---
About Our Speakers
Chris Bolden-Newsome
Chris Bolden-Newsome grew up in the Mississippi Delta as the oldest son of two small-scale organic farmers and food sovereignty educators. In 2010, Chris joined Ty Holmberg in creating the Sankofa Community Farm at Bartram's Garden. Following Natural Agriculture practices, Chris focuses on cultivating healthy soil for life-giving crops while learning and teaching Pan-African traditions in farming and foodways.
Owen Taylor
Owen Taylor, together with Chris Bolden-Newsome, co-founded Truelove Seeds, a Philadelphia-based seed company that is a collaboration between over 50 small-scale urban and rural farms committed to community food sovereignty, cultural preservation, and sustainable agriculture. Truelove Seeds' model stems from Owen's 15+ years of work with food justice and urban agriculture and four years spent learning the art of seed saving while managing Dr. William Woys Weaver's Roughwood Seed Collection.
Jaime Morin Frye
Jaime Morin Frye is the Assistant Curator of Living Collections at Newfields in Indianapolis. A Clemson University alumna, her formative plant records years were spent working for excellent mentors in incredible public gardens, learning to love the depth, intricacy, and technicality of the field. Away from work she enjoys time with her husband, Josh, and dog, Cody, in her own Midwestern garden.
Joe Henderson
Joe Henderson is a Horticulturist at Chanticleer Garden, where he gardens the ponds, rock ledge, and Asian woodland, among other areas. Prior to receiving a BS in Ornamental Horticulture from the University of Delaware, Joe apprenticed as a jeweler, and still today works with glass, wood, and metal to craft one-of-a-kind hardscape elements that complement the plantings and character of Chanticleer.
Jason Duverney-Gaspar
Jason Duverney-Gaspar has been actively engaged with horticulture, urban agriculture, education and program development in New York City for more than 10 years. Currently he is piloting an 8-month free horticulture program at New Roots Community Farm in the Bronx. Jason graduated from Longwood Gardens' Professional Gardener Program in 2015 and holds an MFA from the University of Minnesota.
Jordan Foreman
Jordan Foreman grew up exploring the natural areas around South Brunswick, New Jersey. Interning at the Rutgers Botanic Gardens ignited his passion for plants. He earned a BS in Ecology, Evolution and Natural Resource Management from Rutgers University before completing Longwood Gardens' Professional Gardener program in 2017. He currently works as an ISA Certified Arborist at Bartlett Tree Experts in Durham/Chapel Hill, North Carolina.
Shannon Schmidt
Shannon Schmidt is Operations and Horticulture Services Manager at Dart's Arboretum Services Ltd. in the Cayman Islands. She holds a BS in Recreation, Park and Tourism Management from Pennsylvania State University and is a 2010 graduate of the Professional Gardener Program at Longwood Gardens. She recently published a limited-edition book titled Focus on Flora—Botanical Favourites of the Cayman Islands, which is a collection of her monthly articles from the Camana Bay Times.
Will Hembree
Will Hembree is the Senior Conservation Horticulturist at the Southeastern Center for Conservation at the Atlanta Botanical Garden. Here, he manages the living collections in support of the Center's missions of conservation research, safeguarding, and reintroduction. When not in the greenhouse, Will can be found in the field conducting population surveys, making seed collections, and botanizing.
David Bengston, PhD
David Bengston, PhD is an Environmental Futurist with the Strategic Foresight Group of the US Forest Service, and adjunct professor at the University of Minnesota where he teaches environmental futures. Dr. Bengston has published 170 research publications, including papers in The Futurist, World Futures Review, Journal of Futures Research, and Futures. He is a member of the Association of Professional Futurists.