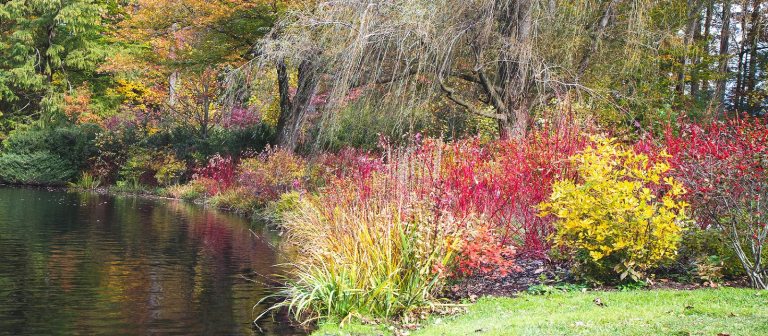 Discover fall favorites to rejuvenate your outdoor spaces this fall.
Join Eva Monheim, horticulturist, author, and educator, and delve into woody plants that will add beauty and interest to your landscape with inspiring late-season blooms, fruit to attract wildlife, and diverse ranges in fall foliage color. Learn how to cultivate and care for these fall showstoppers and where best to place them in your garden, just in time for planting season. You'll "fall" for your refreshed landscape after this inspiring course.
Course Schedule
Saturdays, September 9–16
and Sunday, September 24
9:00 am–12:00 pm
Inclement Weather Dates
Sundays, September 10 & 17, as needed
Location
In Longwood's Visitor Center Auditorium and throughout the Gardens. Please note that this program includes walking; appropriate footwear is recommended.
Instructor
Eva Monheim