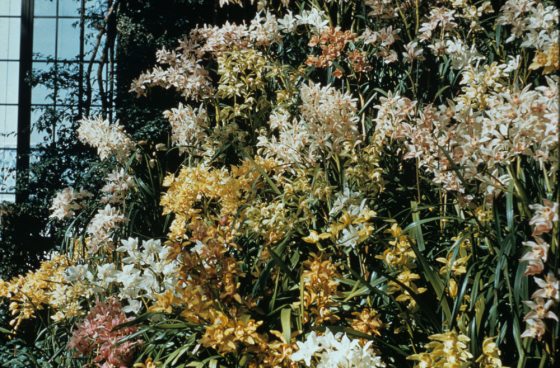 After his wife's death in 1944, Pierre du Pont directed his energies toward historical research and family genealogy. The gardens were maintained as always, of course, augmented by the gift of Mrs. William K. du Pont's famous orchid collection. Outdoors, farming operations were discontinued in 1951 except for fruit orchards and a small vegetable garden.
One of the highlights of Pierre's final years was the 150th anniversary of the du Pont's arrival in the United States, held at Longwood Gardens in 1950 with 632 family members from around the world in attendance. In 1954, just three days after being awarded the Cravate de Commandeur of the French Legion of Honor, Pierre died from a ruptured aorta. He was 84 years old.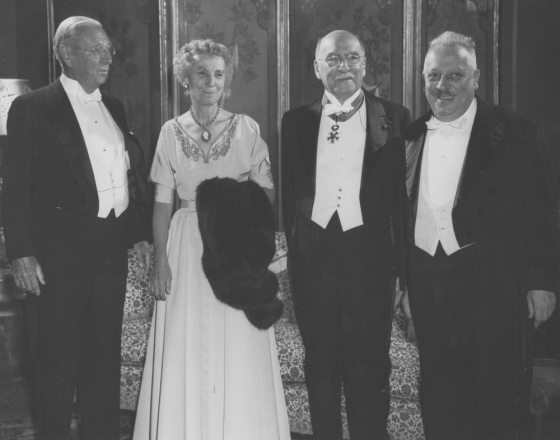 With his usual foresight, Pierre had in place a well-funded yet adaptable mechanism for Longwood to continue. Five very experienced businessmen (his nephews) were already the trustees of the Longwood Foundation, and they soon started searching for a professional director.
That first director would be Russell Seibert, an experienced horticulturist and public garden administrator. His charge from the Board of Trustees was to "transform a private estate into an internationally recognized horticultural display." Within a short time, he had outlined a future for Longwood that continues to this day.
Longwood Gardens was in good hands.