Palms were the most important group of tropical plants missing from Longwood's indoor displays up to the 1960s. Pierre du Pont preferred temperate houses because they were less expensive to heat and only the small conservatory in the Peirce House was warm enough for an occasional palm. This changed in 1966 when the spacious Palm House opened with a landscape of 60 palms in all sizes and shapes. The late 1960s also saw the installation of the still-popular Eye of Water and the Meadow.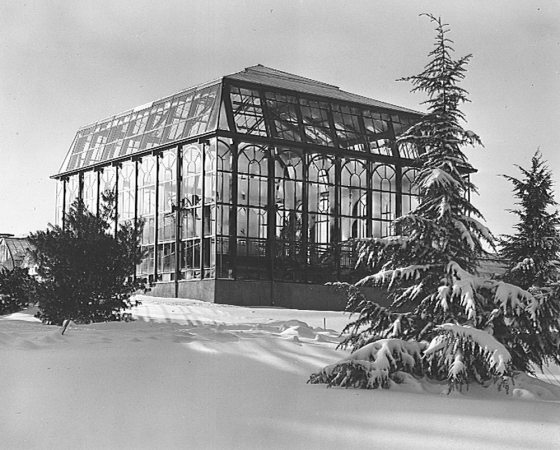 There is one project that took center stage during this time period. In 1967, it was decided to address the problems with the 1928 Azalea House, long considered the "weak link" in Longwood display facilities because it required the most maintenance of any greenhouse. The solution was to substitute a free-span lamella arch roof for the existing roof and columns. The potential for display would be much improved. The enormous Azalea House – now called the East Conservatory – opened in 1973 with much fanfare.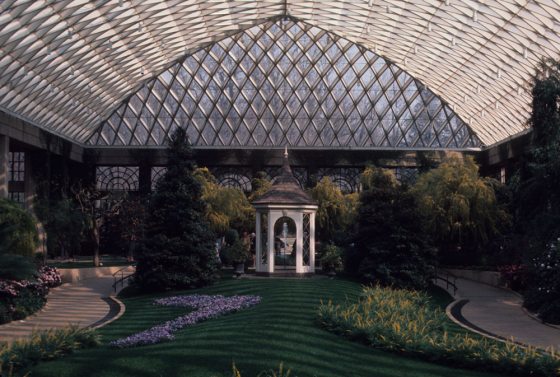 Two outstanding professional education programs were developed during this period. The two-year Longwood Graduate Program in Public Horticulture allowed five graduate students each year to study the management of public gardens and earn a master's degree. This program was replaced by the Longwood Fellows Program in 2017. The Professional Gardener Training Program (now the Professional Horticulture Program) fulfilled Pierre du Pont's wish for a practical school of horticulture and floriculture at Longwood. The two-year, tuition-free program combines extensive hands-on gardening experience with classroom work.
History remained an important ingredient in the Longwood mix. In 1972, the Gardens were added to the National Register of Historic Places, the nation's official list of cultural resources worthy of preservation. In 1976, the Peirce-du Pont House was opened for guided tours and two histories of Longwood were published. As the United States celebrated its 200th birthday, Longwood marked its 70th.