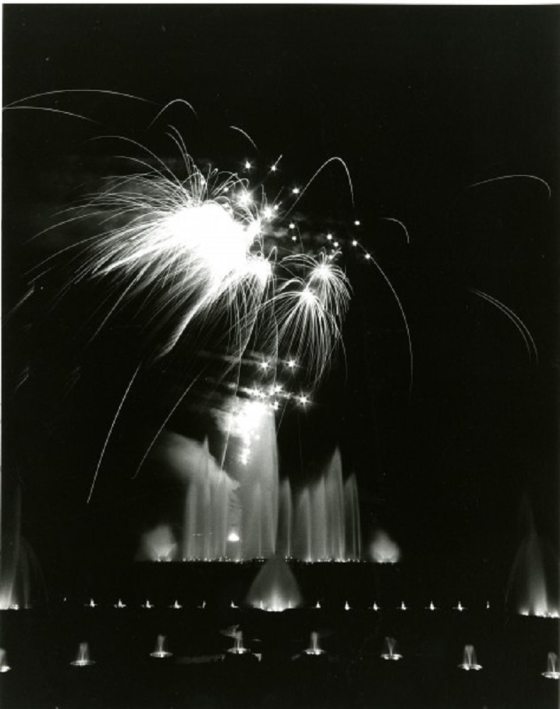 As Longwood Gardens passed into its seventh decade, environmentalism and conservation grew in importance. Refinements included recycling wood chips and composted leaf mold back into the gardens for use as mulch on paths and in planting beds. A new soil cropping program removed field soil from perimeter lands for greenhouse use, then spread compost made from the garden's horticultural debris to rebuild field fertility. Less intrusive ways to reduce the impact of pests and disease were employed. And double-walled glazing in the greenhouses and heating the soil (rather than the air) with buried pipes or cables conserved electricity.
The Terrace Restaurant opened in 1983 and the occasion was celebrated with a lavish garden party, the first since 1940, although guests now paid their own way. The restaurant was the most visible result of a new initiative to offer amenities to guests to the Gardens. A new focus on visitor education used fresh publications, better signs, and reinvigorated tours. New "Example Gardens" were created to increase Longwood's relevance to the average person. Fireworks with the fountains were first tried in 1980 to an audience of 3,000; these became so popular that pre-ticketing was necessary by 1985.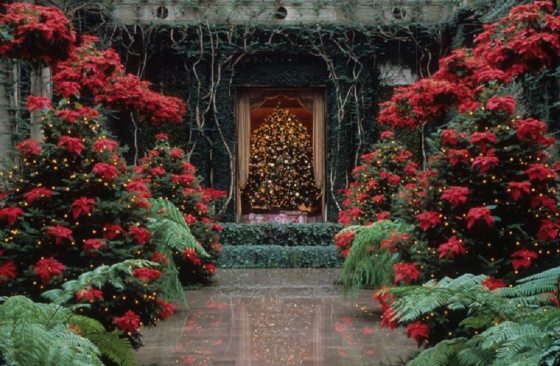 But nothing compares to the growth of Longwood's Christmas Display. In the early 1960s, the display included a modest 1,000 poinsettias indoors and a small Christmas Tree Lane in the parking lot. Attendance soared as more features were added and by 1984 there were 81 trees outdoors with 60,000 lights. Today, as many as 300,000 guests enjoy an extravaganza of 400,000 lights, 200 concerts, dancing fountains, and superb floral displays – just the sort of spectacle that Pierre du Pont loved.