"I have recently experienced what I would formerly have diagnosed as an attack of insanity; that is, I have purchased a small farm," Pierre du Pont wrote to a friend soon after purchasing the Peirce farm in 1906. However, he added, "I expect to have a good deal of enjoyment in restoring its former condition and making it a place where I can entertain my friends."
An understatement if there ever was one.
It didn't take Pierre long before he started making his mark on what he called Longwood. The name came from the nearby Longwood Meeting House, which in turn was named for a neighboring Longwood Farm. "Longwood" probably derives from a nearby stretch of forest known locally as The Long Woods.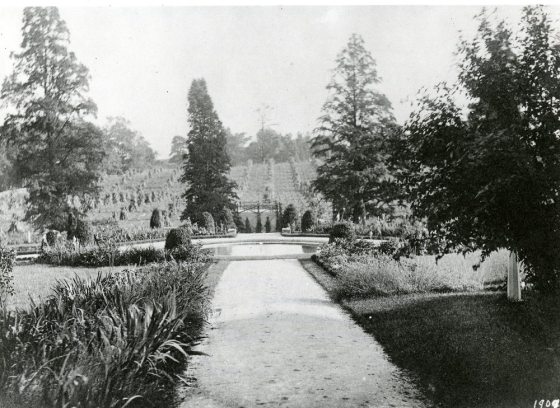 The springtime effect of the Flower Garden Walk was so successful that in 1909 Pierre began hosting June garden parties that quickly became highlights of the summer social season. Their success encouraged him to look for ever more wonderful ways to delight his guests.
The Open Air Theatre debuted five years later. His inspiration was an outdoor theatre near Siena, Italy.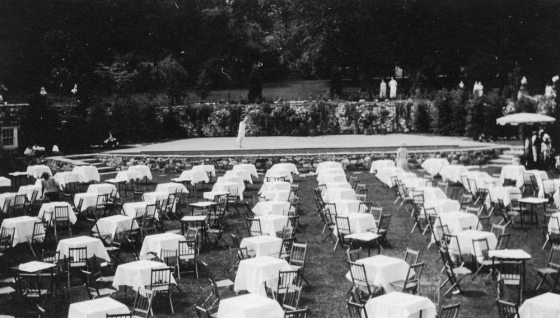 Within a year, he equipped it with "secret" fountains that shot out of the stage floor to drench visiting nieces and nephews.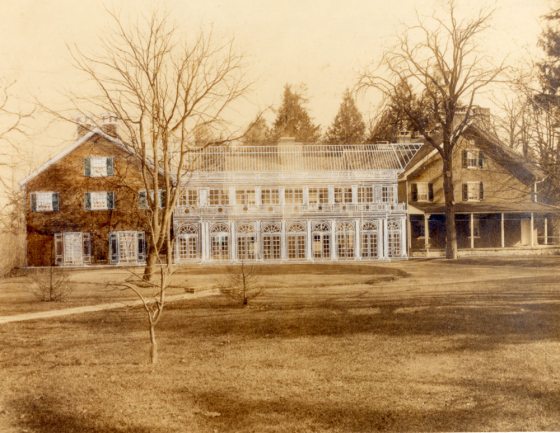 To combat dreary winters, Pierre built an extension onto the original Peirce house and connected the new and old wings with a conservatory – Longwood's first "winter garden." Its courtyard was planted with exotic foliage and graced with a small marble fountain, a wedding gift to mark Pierre's marriage in 1915 to Alice Belin, the new First Lady of Longwood.