Branches All Around
IN-PERSON FLORAL DESIGN CLASS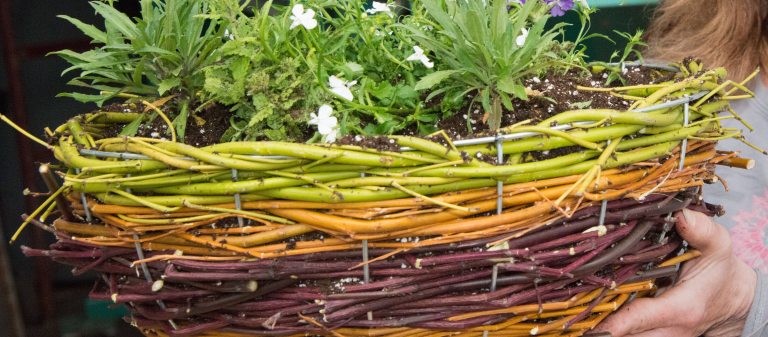 Dates & Price
Saturday, April 1, 2023
9:00 am–12:00 pm
---
Fee: $119
Fee for Innovators, Gardens Preferred, and Gardens Premium Members: $107
---
Fee includes all-day admission to the Gardens on the day of the class.
Registrations may be cancelled up to two weeks before the event, and your registration fee, less a $30 processing fee, will be refunded.
To notify us of your cancellation, email us or call 610-388-5454.
This class is sold out.
Find a new use for willows and dogwood branches—weave them into a basket!
Using bright red, yellow, and orange branches, learn how to repurpose them by weaving them into a beautiful hanging basket. Then, plant your new basket with a variety of cool-weather annuals and leafy greens, perfect for any front porch. This technique can also be applied to any wire frame baskets you have at home.
Location
The Nursery at Longwood Gardens
Instructor
Dan Bernarcik
Recommended Equipment
Please come prepared with a pair of sturdy gloves and your favorite pair of floral scissors or snips, if you have them. Additional floral scissors will be provided.
Innovators, Gardens Preferred, and Gardens Premium Members save on Continuing Education Courses
A 10% discount on classes will be applied automatically at the time of checkout.