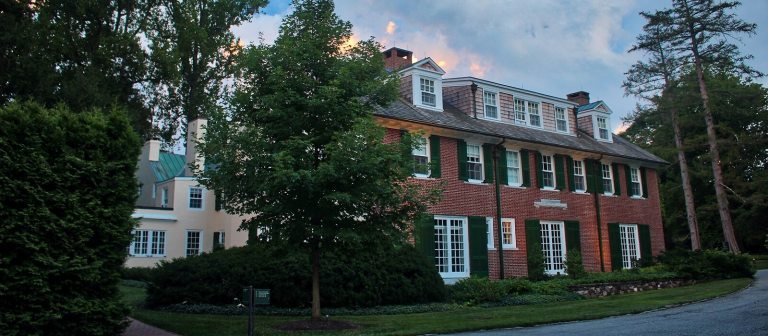 From the lines of the Peirce-du Pont House—one of the oldest buildings at Longwood—to the soaring grandeur of the Conservatory, unique and beautiful architecture has always been central to the Longwood experience.
Suitable for beginner to intermediate macro photographers, as well as experienced photographers looking for a chance to create images in an exclusive environment, this class begins with an online introduction to macro photography equipment and techniques, followed by a hands-on session in the Conservatory—which begins before Longwood opens to guests.
Join professional photographer Drew Tolbert and spend an exclusive morning in the Gardens capturing the striking architectural beauty found throughout the Gardens. This in-person experience is preceded by an online orientation where you'll learn top tips to maximize your architectural shots, and is followed by an online critique where you'll receive feedback and share thoughts about your peers' work.
Course Schedule
Online Orientation
Thursday, June 22, 6:30–7:15 pm
Onsite Session
Saturday, June 24, 7:00–10:00 am
Online Critique Session
Thursday, June 29, 6:30–8:30 pm
Inclement Weather Date 
Sunday, June 25, 7:00–10:00 am
Full course content includes both the online and the onsite components.
Location
Onsite at Longwood Gardens with additional online sessions.
This program will take place partially or entirely outdoors. Please dress for the weather and wear footwear suited for walking on uneven paths and through wet areas.
Instructor
Drew Tolbert
Materials 
For the onsite session at Longwood, please bring your own camera, camera manual, charged batteries, and a tripod.
Additional Info
Photos taken during photography classes at Longwood may not be sold for commercial uses.