Gardening for Pollinators
Horticulture and Gardening Class with Online and Onsite Components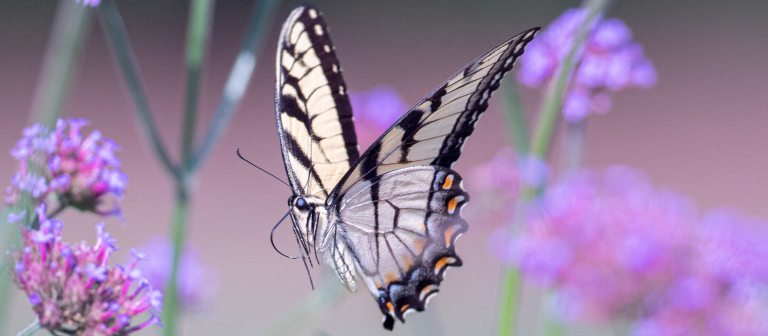 Dates & Price
April 19 & 22, 2023
---
Fee: $59
Fee for Innovators, Gardens Preferred, and Gardens Premium Members: $53
---
Fee includes all-day admission to the Gardens on the day of the class.
Registration ends on Sunday, April 16, 2023
Registrations may be cancelled up to two weeks before the event, and your registration fee, less a $30 processing fee, will be refunded.
To notify us of your cancellation, email us or call 610-388-5454.
The ecological importance of pollinators is tough to overstate, but what can we do to support the delicate relationship between our stewarded landscapes and these key populations?
Find out in this online lecture and in-person plant walk facilitated by University of Delaware Associate Professor of Apiculture, Deborah Delaney. During this class, she'll look at the theory behind the interaction between our landscapes and pollinators, viewing your garden as a foodbank for insects, and the life cycles of both solitary and social species. Then, join her at Longwood for a tour to see these concepts in action and learn which plants may have the most impact on pollination in your home garden so you can create a logical and intentional gameplan for your own landscape. You'll leave the gardens with a plant list, as well as inspiration and admiration for this important yet sometimes overlooked component of horticulture.
Course Schedule
Online Lecture
Wednesday, April 19, 6:30–7:30 pm
Onsite Plant Walk
Saturday, April 22, 10:00 am–12:00 pm
Inclement Weather Date
Sunday, April 23
Full course content includes both the online and the onsite components.
Location
Onsite at Longwood Gardens with an additional online session.
This program will take place partially or entirely outdoors. Please dress for the weather and wear footwear suited for walking on uneven paths and through wet areas.
Instructor
Deborah Delaney
Innovators, Gardens Preferred, and Gardens Premium Members save on Continuing Education Courses
A 10% discount on classes will be applied automatically at the time of checkout.