It looks like this event has already occurred.
A Naturalist's Notebook
Continuing Education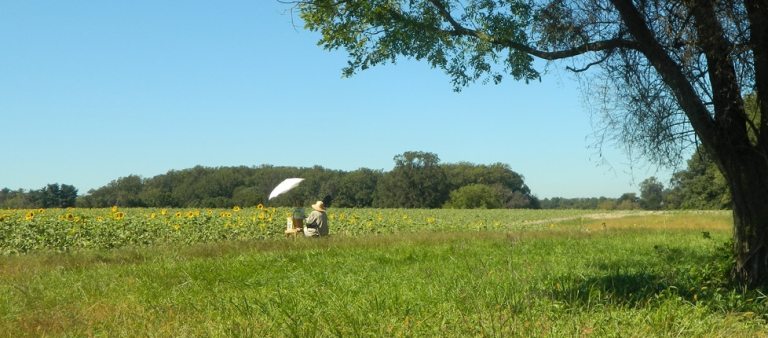 Dates & Price
As we all continue to work together to limit the spread of COVID-19, we have made the difficult decision to cancel the remaining spring classes and upcoming fall semester of Continuing Education classes slated to go on sale June 10. 
Classes will resume in winter 2021. 
Friday, September 11, 2020
10:00 am–4:30 pm
Inclement Weather Date: Friday September 18
---
Fee: $129
Includes Dining Dollar Card toward lunch
Observe the wonders of the natural world and capture what you see and feel as you draw, paint, and write in your own journal.
Learn how to use drawing, watercolor paints, and your own words in a way that is accessible, stress-free, and inspiring. Rosemary Connelly provides a relaxed, encouraging, and quiet environment, allowing you to focus on what you want to convey. Using techniques from the book Drawing on the Right Side of the Brain learn how to slow down, focus on your subject matter, and let your creative side shine. Group demonstrations, one-on-one instruction, and sharing are a part of this experience. Discover the joys of creating a watercolor journal as a memento of your travels around the world or around the garden! 
All supplies are included. Dress for the weather.
Instructor
Rosemary Connelly
Where
Catalpa Room & Gardens
Please remember that many courses are extremely popular and will sell out quickly. Register now to begin your journey in lifelong learning at Longwood Gardens.
Innovators, Gardens Preferred, and Gardens Premium Members save on Continuing Education Courses
A 10% discount on classes will be applied automatically at the time of checkout.