It looks like this event has already occurred.
Trees, Shrubs, and Conifers—Online
Continuing Education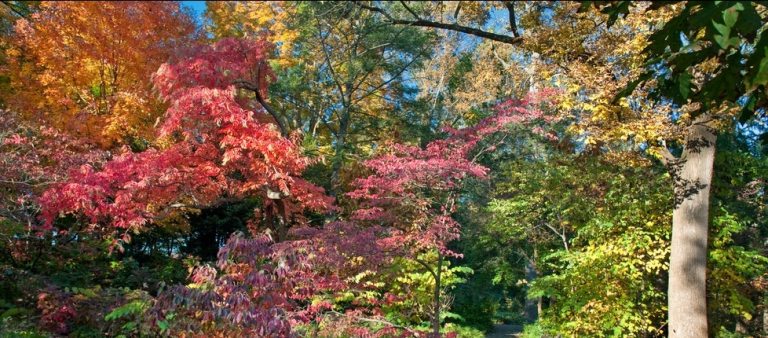 Dates & Price
6-week online course
Starts Monday, October 19, 2020
---
Fee: $179 by October 12, 2020
$189 after October 12, 2020
Explore the world of traditional woody plants including flowering trees, shrubs, and conifers. Learn cultural information about these structural plantings and their use in the landscape. Expand your plant knowledge at the times that are most convenient for you with a fully online format. Through photo stories, video presentations, online fact pages, an e-book, flash cards, vocabulary games, mystery plants, and hundreds of beautiful images learn the key identifying characteristics of these plants and how best to use them in the landscape.
Elective Course
In partnership with NC State University
Instructor
Laura Barth
Where
Fully Online
The course will remain open for you to review (unfacilitated) for 6 months after the course closes and counts as a 3-week elective toward Longwood's Certificate in Ornamental Horticulture. Plants taught in these online courses are the more common varieties and may have been presented in previous onsite courses within the Ornamental Horticulture Certificate Program.
Please remember that many courses are extremely popular and will sell out quickly. Register now to begin your journey in lifelong learning at Longwood Gardens.
Innovators, Gardens Preferred, and Gardens Premium Members save on Continuing Education Courses
A 10% discount on classes will be applied automatically at the time of checkout. 
Plant Science: 21st Century Trends
Register for 21st Century Trends to meet the Plant Science requirement for the Ornamental Horticulture Certificate, Level III.