In Gardening, Dates Matter
At the onset, our phenology (the study of cyclic and seasonal natural phenomena) project consisted of just one volunteer who faithfully toured the Gardens each week, documenting the plants that were flowering. For years, these handwritten notes guided our display efforts and even served as the basis for a book called When Perennials Bloom: An Almanac for Planning and Planting.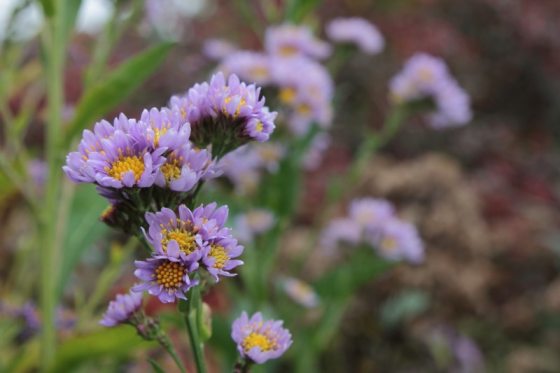 Now, a team of 20 volunteers canvases the property using iPads uploaded with a proprietary application that lets the user search our plant inventory and check off when a plant is blooming.
The information from this application is uploaded directly to our database where it can be easily accessed and searched. 
A Tool for Home Gardeners
Hobby gardeners in Pennsylvania who want to recreate vibrant, year-round displays can do so with the help of Plant Explorer. Through this website that draws upon our phenology data, users can type in a date range and determine when certain plants were observed blooming at Longwood. This type of information helps gardeners better choreograph the aesthetic display in their own gardens.
Plant Explorer also allows the user to search for plants by common or scientific names and characteristics, search for specific features—such as fountains—at Longwood, and build their own "tour" based upon certain plants, trees, or shrubs in the Garden. 
A Changing Climate
On a broader scale, the phenology project at Longwood provides us with valuable data that we can use to quantify climate change. We'll do this by tracking the bloom times of certain plants to determine if and when sustainable changes occur over time.