"Where do all those plants come from?" While many guests ask this question, few are ever prepared for the answer—right here!
It's a little known fact that 70 percent of the plants used in our displays are raised on site. This means that each year we produce upward of 100,000 plants that represent more than 1,300 different varieties.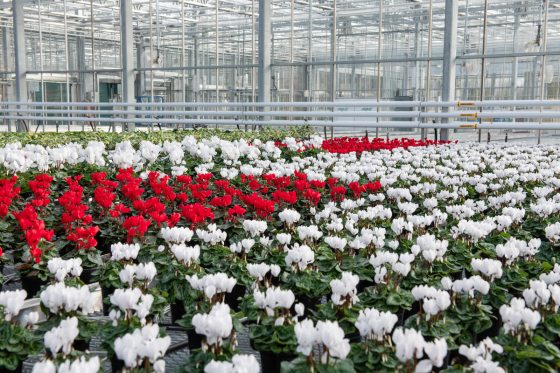 The production process at Longwood is driven largely by our display team, which decides what plants will be used, where they will be located, what size and color they should be, and when they will be needed. This "vision" informs our crop schedule and helps us determine our ability to fulfill the request. Due to space limitations, we rely upon reputable outside growers to supply 30 percent of our needs. All of our growers adhere to strict specifications and timelines.
We also use a number of different techniques for propagation of plants, which includes germinating seeds, rooting cuttings, grafting and micro-propagation or tissue culture.
Overcoming Unusual Challenges
Longwood's production process is supported by our Research and Conservation team, which helps solve production-related challenges while finding and evaluating new plants, improving plant characteristics through breeding efforts and cultural techniques, and enhancing the sustainability of our horticulture practices.
We welcome you to browse the research section of our website to familiarize yourself with past and present research projects.
As one might imagine, there are a number of challenges that come with growing plants for a world-renowned display garden. At Longwood, these obstacles go beyond pestilence and drought, however.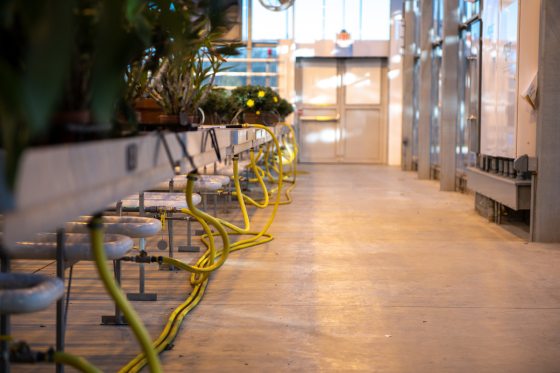 One of our main challenges is providing more than 1,300 different plant species with the ideal growing environment...an effort that requires a rigorous growing schedule with zero margin for error. Our greenhouse facilities are integral to our ability to grow this diverse palette of plants; that support our seasonal displays in an efficient, precise, and nurturing way. In those facilities, we can not only custom-grow our exceptionally wide range of plants, but also do so in a way that helps us elevate and expand our plant collections for display and research.
Another fact to be taken into consideration is the time of year at which many of our plants are grown. At Longwood, we like to provide guests with an exciting and unique experience. Sometimes this means that we display plants such as poppies or columbine in the fall instead of spring or summer. This can make it difficult to contract with outside growers and necessitates that we plan well in advance to meet display deadlines.