Grand views and tranquil rooms of astounding horticultural design await under a half-acre of glass. Experience an unparalleled sensory journey through lush plantings, soaring architecture, and tranquil water features, including waterfalls, pools, and fountains. Immerse yourself in the gorgeous colors and textures which adorn the intimate spaces of this exquisite indoor display garden. 
About This Garden
Innovation meets tradition and contemporary horticulture in the East Conservatory. Reflecting the grandeur of the adjoining Orangery and Exhibition Hall, the East Conservatory features an immense, airy ridge and furrow roof designed by the late British landscape architect Sir Peter Shepheard (1913-2002). Distinctive garden rooms, reflecting Moorish, French, and Modernist design influences, transform 29,000 square feet of space into an elegant experience of discovery. Leafy Mediterranean and subtropical-climate flora grow abundantly, and seasonal rotations of new, colorful horticultural displays ensure you'll always find a new reason to be inspired.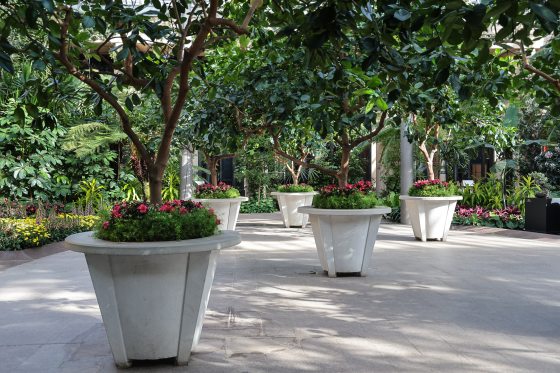 The Patio of Oranges, featuring a geometric grid of citrus trees, creates a verdant setting for our guests with its fragrant flowers. Large hedges create intimate areas for moments of quiet, and a gentle stream and waterfall add an element of soothing sound. The trees can be removed in order to host events and performances in this splendid space.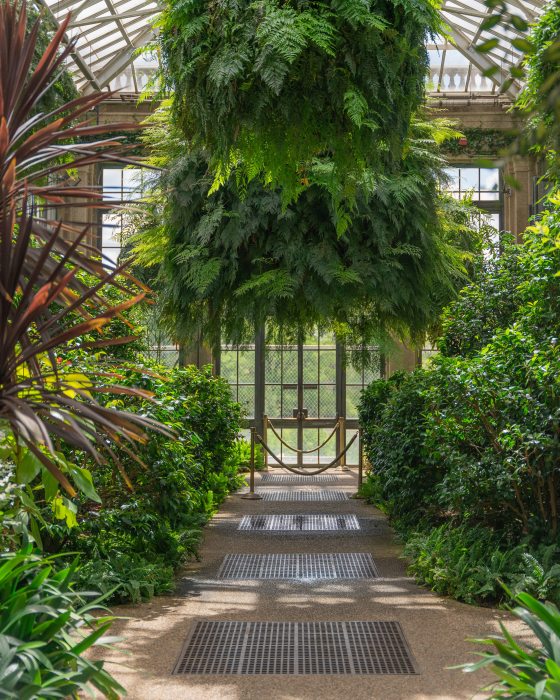 The Camellia House, an original feature of the conservatories, was constructed in 1919 and designed for growing one of founder Pierre S. du Pont's favorite flowers. This space was repaired in 1970 when the Azalea House was demolished and rebuilt, and renovated again in 2005, reopening a year later. It continues to display an array of the beloved evergreen shrubs, with spectacular blooms from October through March. The camellia was one of the first to be planted in the Conservatory in 1921, featuring cultivars imported from France and Belgium.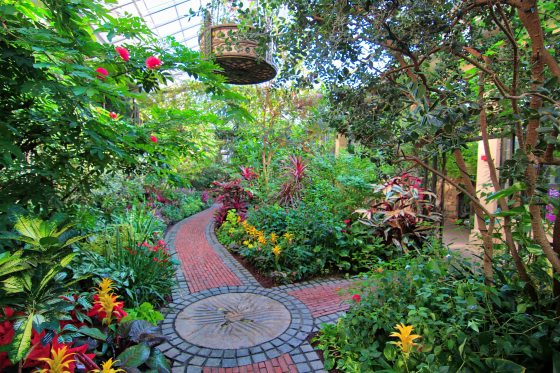 Take a walk down the (literal) Garden Path to experience a tapestry of color, texture, form, and fragrance. Inspired by Pierre's "Spring Walk" and the colors of a cottage garden, the space was used to spotlight an exuberant  display of spring-blooming flowers, trees, and shrubs. Dismantled in 1969 when construction began for the original East Conservatory, the Garden Path reopened in 1986, and was renovated again in 2005. Today, this space features artful plant combinations, a brick path laid with mill stones, fences, trellises, and accents of intricate lanterns. In addition, we use this space to introduce new plants to the Conservatory, monitoring their health and performance under glass before introducing them to our larger indoor displays.