After a rigorous selection process, we are pleased to announce the talented professionals selected for the fifth cohort of our prestigious Fellows Program.
2022–2023 Cohort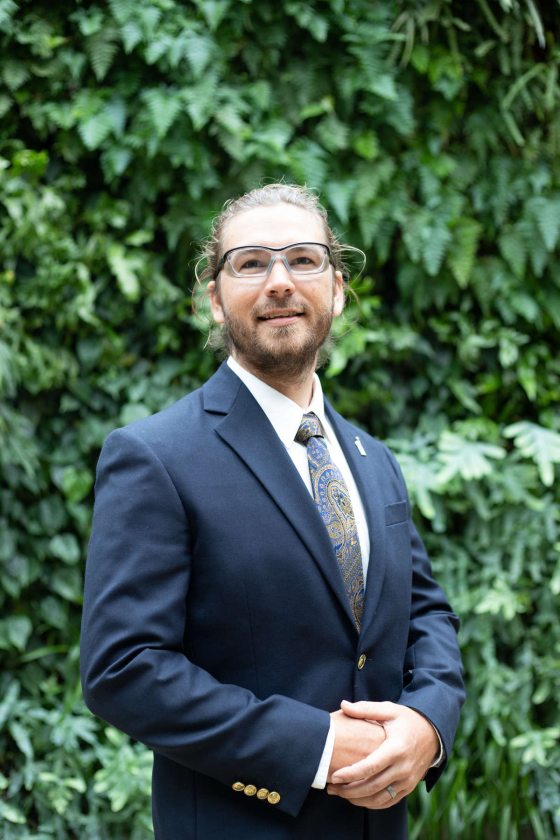 Danny Cox
Danny Cox joins the Fellows Program from Naples Botanical Garden as the Senior Horticulture Manager where he supervises the display garden team. Cox actively serves on the Board of Directors of The International Waterlily and Water Gardening Society, specializes in water features management and aquatic plant care, and was featured in the 2019 fall issue of Better Homes and Gardens. Cox is a graduate of the Greater Naples Chamber of Commerce Associate Leadership Collier program and earned his bachelor's degree in environmental studies from Florida Gulf Coast University.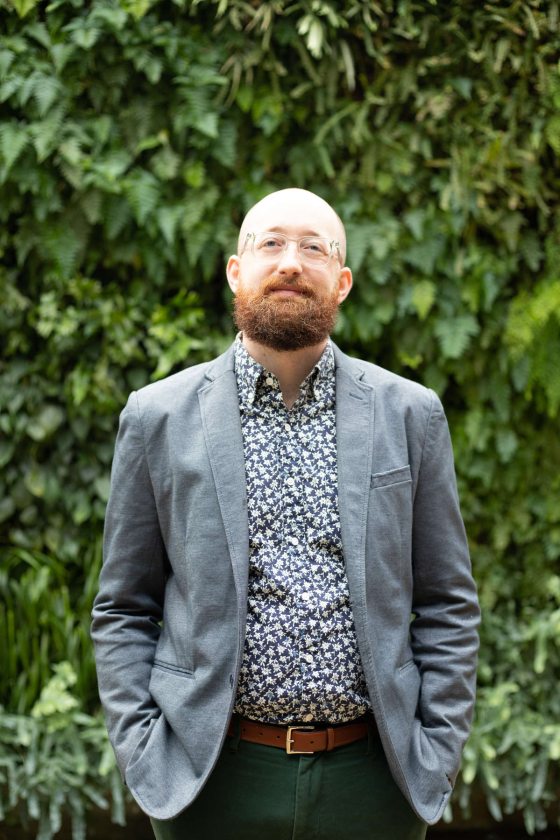 Ryan Gott, Ph.D.
Ryan Gott, Ph.D., is an entomologist working as an Integrated Pest Management (IPM) specialist in Pittsburgh, Pennsylvania, in the medical Cannabis industry. Prior to this role he was the Associate Director of IPM at Phipps Conservatory and Botanical Gardens in Pittsburgh. Gott is also an avid educator, having taught for over 11 years in settings from formal college classrooms to public science festivals. Gott is an enthusiastic advocate for sustainable landscaping and has a particular interest in Eastern North American native plants. He received his bachelor's degree in biology from Purdue University and his doctoral degree in entomology from the University of Maryland.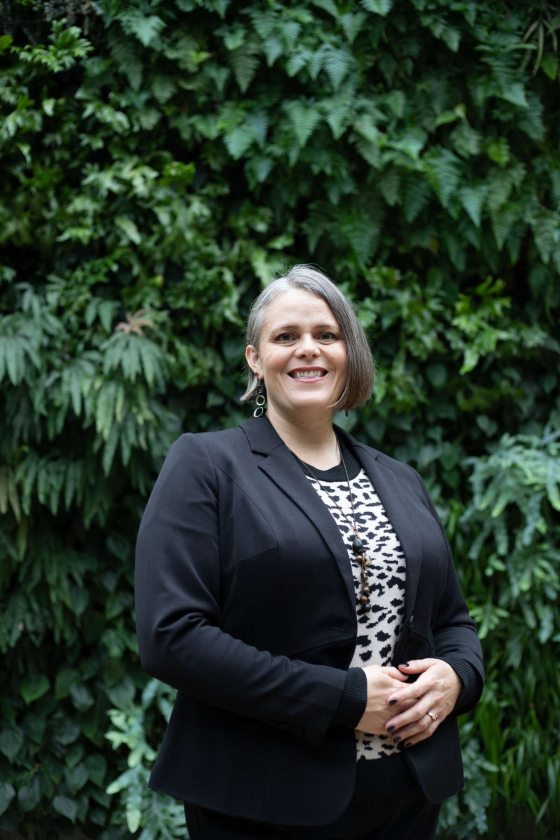 Amanda Hannah
Amanda Hannah serves as Senior Gardener for the Seattle Parks Department at the Washington Park Arboretum in Seattle, Washington. She has more than 26 years of experience in the field of horticulture, including a yearlong professional internship as the Conservatory Intern with Longwood Gardens. Hannah graduated summa cum laude with a bachelor's degree in landscape design and construction and a concentration in public horticulture from the University of Tennessee-Knoxville.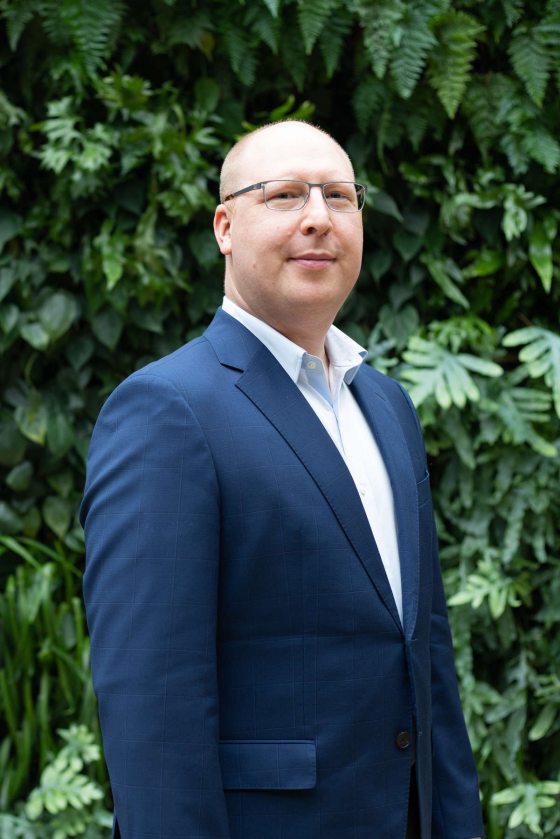 Rama Lopez-Rivera
Rama Lopez-Rivera has more than 15 years' experience in the field of horticulture working and training in public garden settings such as Ramster Garden, Windsor Great Park, Arnold Arboretum, and most recently as a horticultural consultant. He currently serves as International Branch Chairman on the RHS Rhododendron, Camellia and Magnolia Group Committee. Lopez-Rivera is in his final year of working toward a degree in horticulture with plantsmanship, with a focus on botanical collection management, at the Royal Botanic Garden Edinburgh, a program offered in partnership with Scotland's Rural College and The University of Glasgow.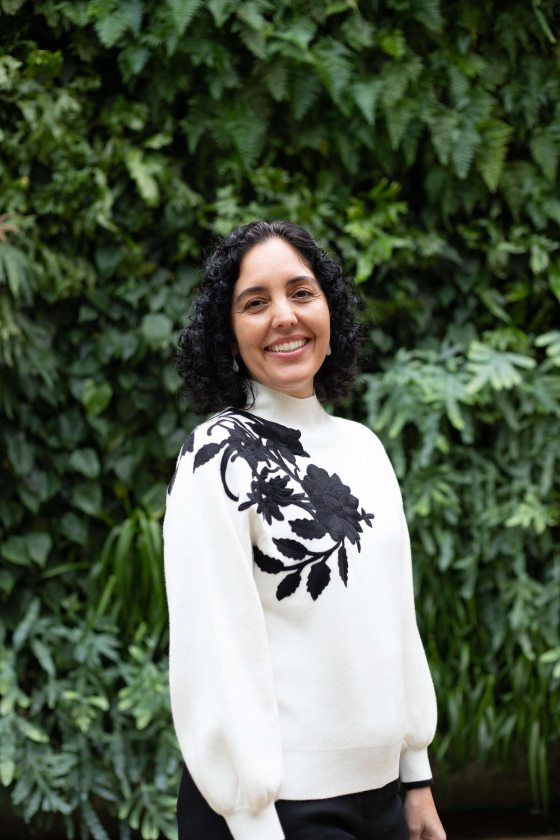 Anamari (Ana) Mena
Anamari (Ana) Mena has more than 16 years of experience in the planning and landscape architecture professions. Mena received her master's degree in landscape architecture and a bachelor's degree in wildlife, ecology, and conservation from the University of Florida. Mena has worked in both public and private sector settings and has achieved professional licensure as a Florida Landscape Architect (PLA) and earned certifications from the American Planning Association (AICP), and the International Society of Arboriculture (ISA). Most recently, Mena was an Experience Design and Development professional with Virgin Galactic. Prior to this role she spent five and half years at Walt Disney Imagineering at Walt Disney World in Orlando, FL.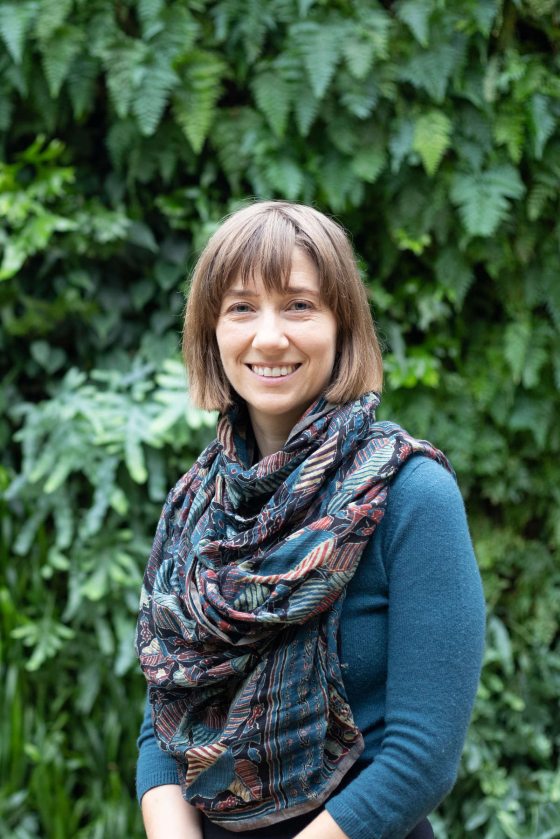 Rae Vassar
Rae Vassar joins the 2022-23 Fellows program from the Landscapes and Gardens team at the Pennsylvania Horticultural Society (PHS), where she manages the design and construction of parks, playgrounds, and green stormwater infrastructure. Over the span of her career, Vassar has worked as a designer and project manager at landscape architecture firms in Philadelphia and Los Angeles; taught in the Department of Landscape Architecture at California State Polytechnic University, Pomona and at California State Prison, Los Angeles County; and organized people and programs in support of environmental policy at the city, state, and federal level. Vassar received her bachelor's degree from New York University and her master's of landscape architecture degree from the University of Virginia.
---
2021–2022 Cohort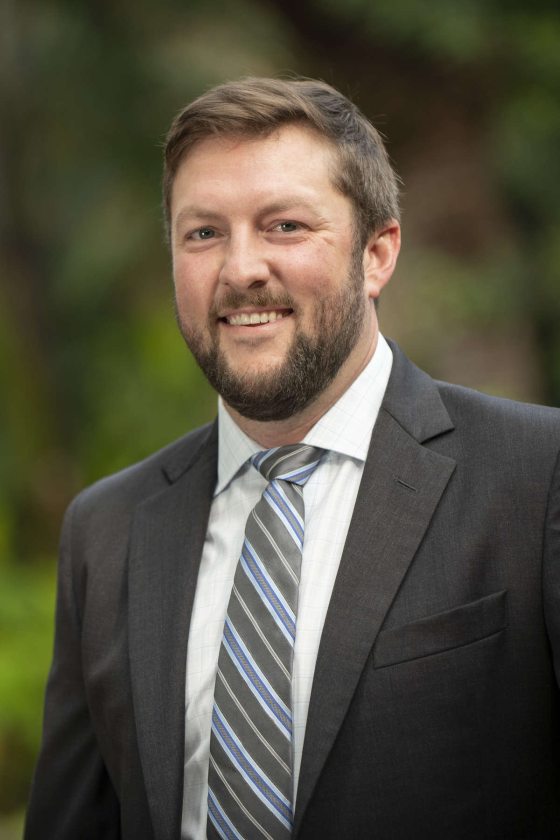 Zach Borngraver
Zach will join the Fellows program from the University of Colorado (CU) Boulder where he serves as a Grounds and Nursery associate for five years. Prior to CU Boulder, Zach launched and ran a nonprofit organization, Chain Reaction, that taught basic bicycle maintenance to underprivileged individuals in order to promote healthy lifestyles, share the importance of environment stewardship, and build community engagement. Additionally, he worked for Texas Mountain Flora in Denver where he transformed horticulturists' visions into reality. Zach earned a BA in Sustainability Studies from Colorado Mountain College in Steamboat Springs. While at Longwood, Zach hopes to continue to develop his emotional intelligence so he can more quickly build public awareness of the mental health benefits of horticulture after the program.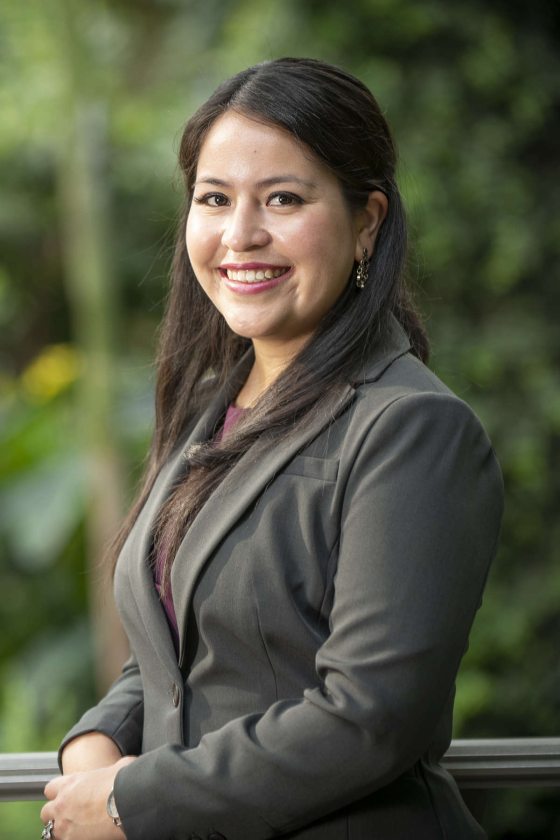 Noemí Hernández Castro
Hernández Castro works as a plant propagation technician at the Botanical Garden of the Institute of Biology of the National Autonomous University in Mexico. For three years there, she worked in a cacti and crassulacean species propagation program where one of the outcomes was to publish a technical support guide and register 5 plant varieties of Echeveria with the breeders title. Hernández Castro is currently working with a multidisciplinary team in the management of the University's green spaces, focusing on the propagation and cultivation of native species to Mexico. She received her bachelor's degree in Biology from the Autonomous Metropolitan University campus Xochimilco and during the program hopes to develop expertise in greening urban spaces around the globe.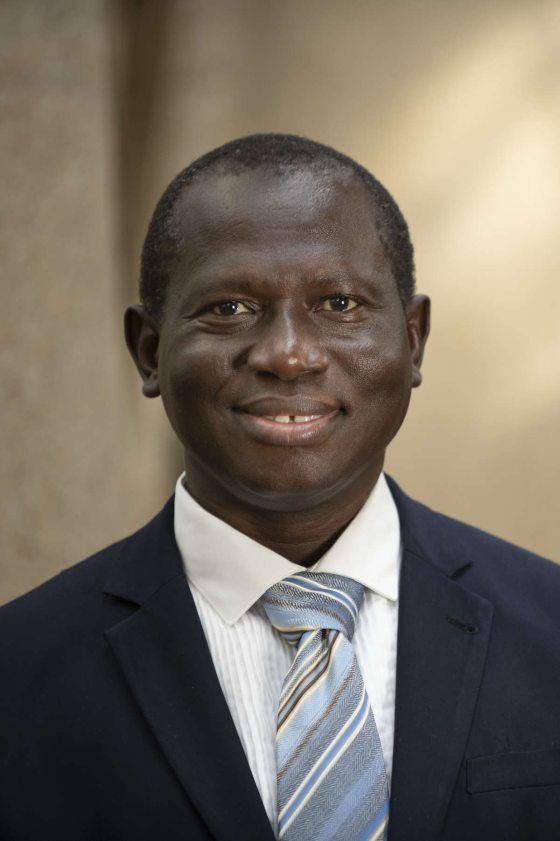 Usman Ibrahim, Ph.D.
Usman Ibrahim, Ph.D. will join us on study leave from Ahmadu Bello University in Zaria, Nigeria where he teaches horticulture and conducts horticulture-related research. He has 18 years of experience in the field of Agronomy and completed his Ph.D. also at Ahmadu Bello University, Zaria. Ibrahim is the current President-in-Council of the Horticultural Society of Nigeria. His goals include establishing botanical and public gardens for private and public uses; establishing leadership courses for executives and managers of parks and gardens in Nigeria; and establishing the Association of Public Gardens of Nigeria. Ibrahim is looking forward to gaining skills through the Program that he can then use to transform Ahmadu Bello University Park and Gardens into a world-class garden and create curriculum that provides in-depth training of the theory and practice of public horticulture to both students and executives of parks and gardens in Nigeria. He is the first person from Nigeria to participate in the Fellows Program.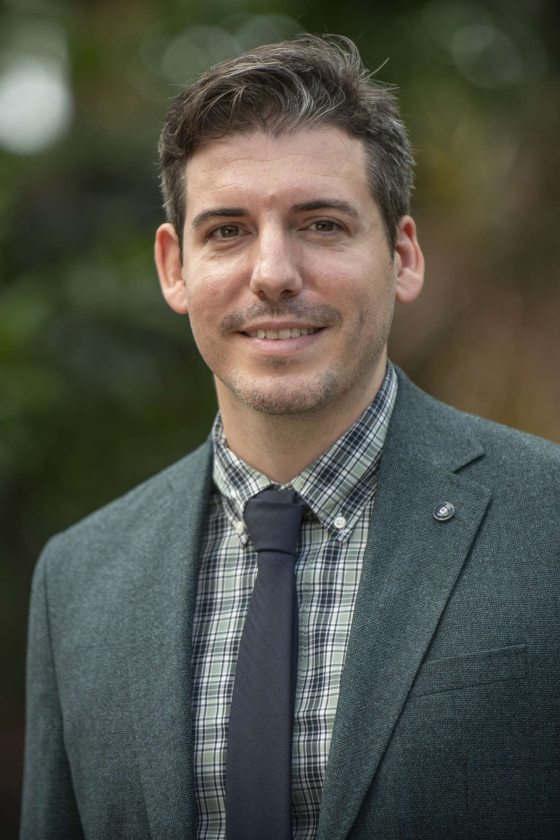 Nicholas (Nick) Lazio
Nick will join the Fellows Program from the U.S. National Arboretum in Washington D.C. where he serves as an Agricultural Science Research Technician managing the many rare, wild-collected plants in the Asian Collection. Prior to that role, he was a Research Fellow who worked with the National Arboretum to lead several collection trips targeting plants of interest for the Woody Landscape Plant Germplasm Repository. He began his horticultural career after five years in banking after obtaining a degree in Finance from UNC Charlotte where his love of public gardens started through working at the UNC Charlotte Botanical Garden. While working in horticulture his passion for plants led him to become a certified Horticulturist and obtain a minor in Horticulture from Oregon State University. He is interested in how public gardens can serve as living laboratories that engage communities through transformative spaces while serving as a space that can foster interdisciplinary connections.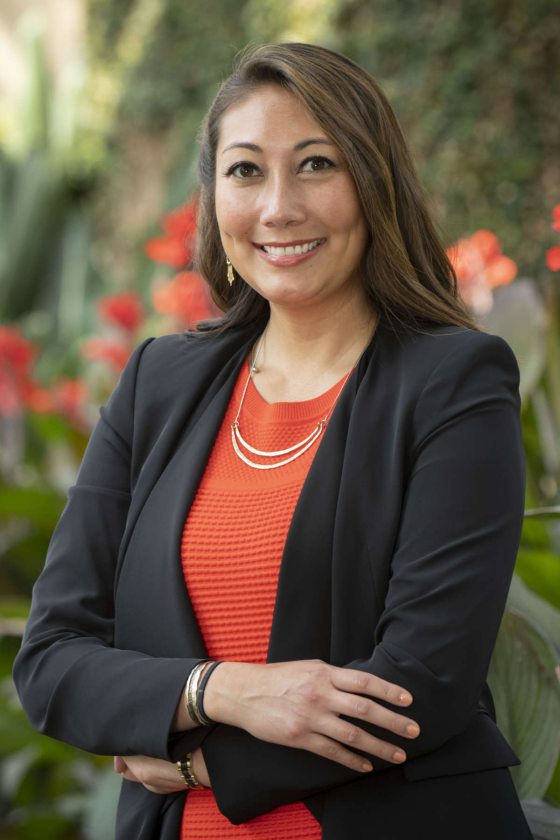 Katie Serock
Katie currently serves as a Gardener Supervisor for the Architect of the Capitol, Grounds and Arboretum Division in Washington D.C. She has over eight years of experience in horticulture and environmental conservation. Katie's passion for horticulture began when she worked for the Peace Corps as an environmental conservation specialist in Panama. In Central America, her love of tropical plants and community gardening grew while working in a local tree nursery and school gardens. Katie's fascination with sustainable landscaping flourished when she managed a small landscaping company in Florida that was committed to providing native, healthy and ecological landscape services. She desired to share her innovative ideas and knowledge of sustainability and native landscape designs with public gardens, which brought her to work for the historical landscapes of the House of Representatives. Katie obtained her bachelor's degree in environmental studies from Hobart and William Smith Colleges and her master's degree in sustainable landscaping from George Washington University.
---
Meet the Director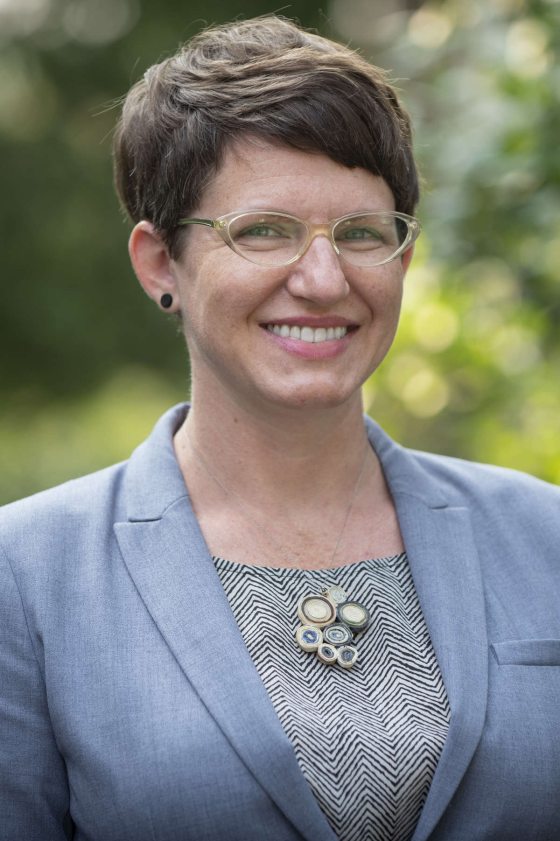 Sharon Thompsonowak
Sharon comes to the position with a wealth of career development expertise. Most recently, she served as the Workforce Development Director for Rebuild, a mayoral initiative to invest millions of dollars into parks, recreation centers, and libraries across the city of Philadelphia. Prior to working for the city, she served as the Director of Career Development Services for Peirce College in Philadelphia, where she provided career guidance to students through one-on-one coaching, trainings, and courses. Thompsonowak earned her Doctor of Education from Vanderbilt University, and her Master of Arts in English from Temple University.